Boneeboard
Front head light (2pcs)
Share
Front head light
What's in the package
2* lights
1* charging cable
2* stands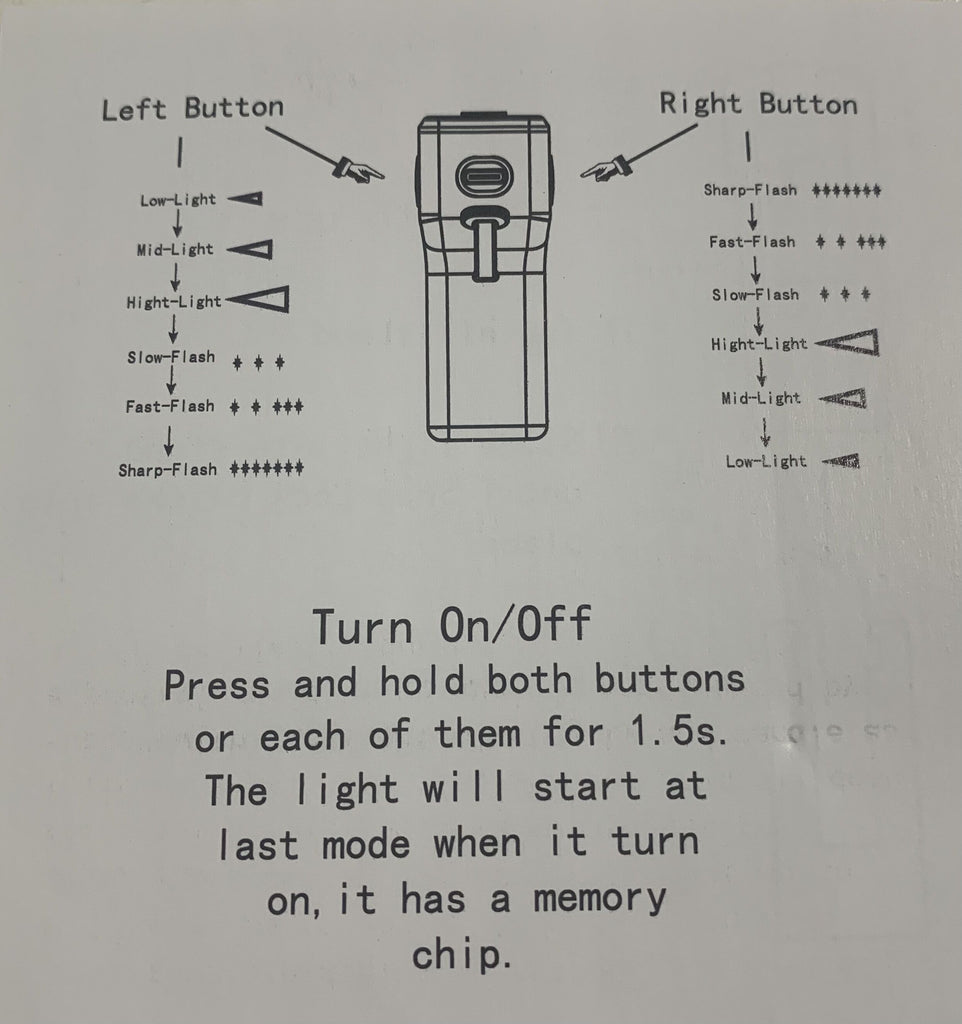 Turn 0n/0ff
Press and hold both buttons or each of them for 1. 5s.The light will start at last mode when it turn on, it has a memory chip.

LED lights are digitally eneoded and have six working modes to choose from. Bullt-in high quality LED beads, maximum brightness up to 220lm/white, with dual mainboard design,fully dissipate heat. The product uses silicone rubber with excellent elasticity and handle as a protective layer to avoid damage caused by slight collisions during use.

CAUTION
1. Do not overcharge or overscharge, otherwise battery lifetime may be shortened or discarded.
2. Do not open the circuit board for non-professionals.
3, This product is made of plastic and electronics.
Do not use in high temperature, humid environment and water.
4, When the lifetime of the product expires, the recycling or recycling of electronic parts should be referred to the local laws and regulations.